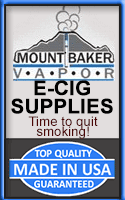 The Masonic Shops Logo Store / Masonic Links Page.

You may call them Masonic gifts, Masonic items, Masonic products, Masonic merchandise, fraternal items, regalia or something else entirely. We simply call 'em Masonic Stuff. > Made by Masons for Brothers (and Sisters too!) < (No extra charge for Customizing anything we have.)
This is also your source for Masonic stuff from other folks. (Ok, some stuff from us as well.)

So check em out.

To pick up stuff with our Logo on it...
(And YES, we are losing money on these items but if you like the items you can get them at discounted prices with our logo on
them)
Enter The Masonic Shop Logo Store

Or continue on below for other Masonic Stuff!
Thinking of a stein or beer mug? Well...

---

Now, about that special gift you forgot about!
Think it's Too late for that special gift?
Not if you are Creative!!!
You can even have it just minutes before you need it.

If you can put a gift card in an envelope, why not a picture of a real gift? And you can send it right to their door.
Unlike a gift card they don't have to spend more than you gave. Let's face it. It's pretty much impossible to spend exactly what the gift card is for. So they have to spend money to get what they want. Not to mention make a trip to the store it's for.
And also unlike a gift card, if you send it as a gift, they won't have a cheesy price tag on it so they won't know what you spent unless you tell them.

And to top it all off, no need to use expensive overnight delivery. Have it sent the cheapest way!

So Simply:

1. Order it now
2. Print product detail image (view larger)
3. Stuff in envelope (Neat card optional)
4. Triumphantly give at the appropriate time. Whether it's a birthday, anniversary, Christmas or whatever.
5. Rinse, repeat as necessary


Links to other Masonic stores you'll like (In no particular order)
(Well, except for our main store which is first)
(Shameless plug)
(Ok, the first ten or so stores)
(Extremely Shameless plug)

The Masonic Shop (Our Main Store)
Masonic Shop IV Hard Goods
The Masonic Shop V Customize it yourself here!
The Masonic Shop V United Kingdom - Canada - Germany - France - Brazil - Portugal - Spain - Australia - New Zealand
The Masons Scarves, Umbrellas, knit caps, track pants, more.
The Shriners Shop II Customize it yourself here!
The OES II Shop Customize it yourself here!
rtj's Junqueyard Masonic Coins, Lapel pins, dog tags, ornaments. Custom, no problem
The Masonic Shirt Shop
Knights of St. Andrew Masonic books & Gifts Web store
The Masonic Patch Custom Masonic Patches
Masonic Wallpaper (Free from us to you!)
Other Links (Non-Masonic) You may enjoy
---